Staff & Board of Directors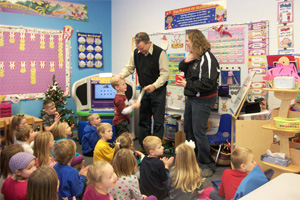 Kid's Korner Staff & Personnel
"A teacher's purpose is not to create the children in their own image, but to develop children who can create their own image."

Our teachers and aides provide more than just attentive care for your child. Each staff member is trained in SIDS, Shaken Baby Syndrome, Infant and Child CPR, First Aid, Blood Borne Pathogens, and may other topics pertaining to the education, care, health, and safety of young children. Their attitude of professionalism is exhibited in the care they give your child. We expect the best from our teachers and they deliver.

Kid's Korner also obtains the service of volunteers and volunteer grandparents who may spend time in your child's classroom. This opportunity can enrich your child's life through the special bond that is created across generations and beneficial to both child and adult. All of Kid's Korner Educare's teachers, assistant teachers, aides, volunteers and substitutes meet or exceed the State of Minnesota Department of Human Services, Division of Licensing requirements listed under Rule #3 Chapter 9503. In addition to the educational requirements stated, it is also required that all staff members either meet or exceed additional in-service hours annually and a criminal history check at the time of hire.

Kid's Korner also requires that all staff members renew their Adult CPR, Infant Child CPR, First Aid, and Blood borne Pathogens according to the recommendations of the American Red Cross and Public Health.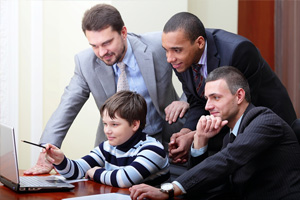 Board of Directors
Kid's Korner Educare has an active Board of Directors made up of members of the community for policy making, consultation, support and leadership. The Board has made it their goal to ensure that the care provided for the children and families served at Kid's Korner is the best possible care available.  If you are interested in serving on the Board of Directors please contact the Executive Director
Contact Details
600 Florence Avenue Owatonna, MN 55060
507-451-0312